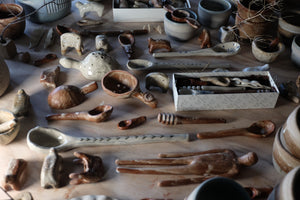 lydia elisabeth pottery
My inspiration and influences come from different things.
From my garden during the different seasons, a figure I walk by on the street, or a texture I feel and then incorporate or use as an imprint.  
The love I feel for natural materials means that I don't stick to one type of style, but always look for what feels good at that moment.
Still, you can see that everything's been made by the same hands.